World
Australia's Melbourne enjoys weekend of eased COVID-19 curbs after long lockdown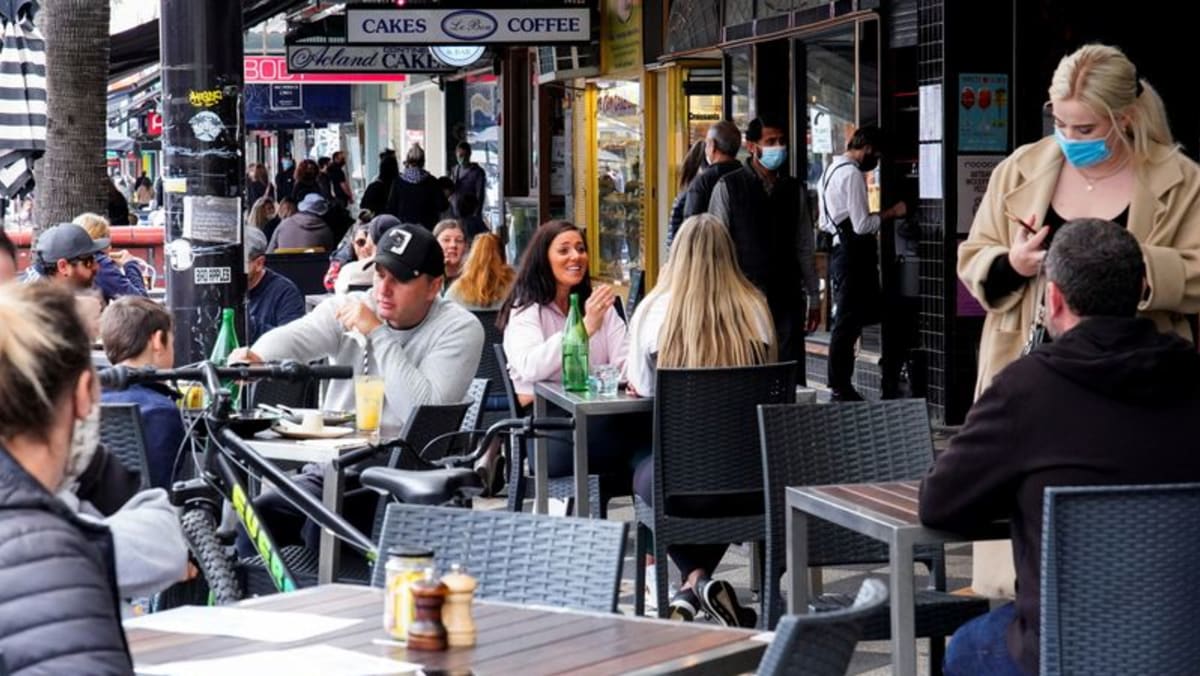 MELBOURNE: Melbourne, Australia's second-biggest city, began its first weekend out of the world's longest string of COVID-19 lockdowns with spontaneous street parties, live music and packed pubs, bars and restaurants.
Home to about 5 million people, Melbourne endured 262 days, or nearly nine months, of restrictions during six lockdowns since March 2020, longer than the 234-day continuous lockdown in Buenos Aires.
Despite rain on Saturday morning, people queued for barbers and breakfast restaurants, all of which are open only to the fully vaccinated.
Late on Friday, people broke into a spontaneous street party in Melbourne's southeast and many rejoiced with their first drink in months in a pub with friends, social media footage showed.
Although the Delta outbreak continues to spread, with 1,750 new cases and nine deaths reported on Saturday in Victoria state, of which Melbourne is the capital, the ease in restrictions came the state's full-vaccination rate reached 70 per cent.
Australia's Melbourne enjoys weekend of eased COVID-19 curbs after long lockdown Source link Australia's Melbourne enjoys weekend of eased COVID-19 curbs after long lockdown